APP FEATURES
Building and maintaining code for app stores is challenging. Our proprietary software engine will get you there quickly and affordably by securing the data in your billing and network software, joining it together, and pushing just the right amount of access to your customers' finger tips.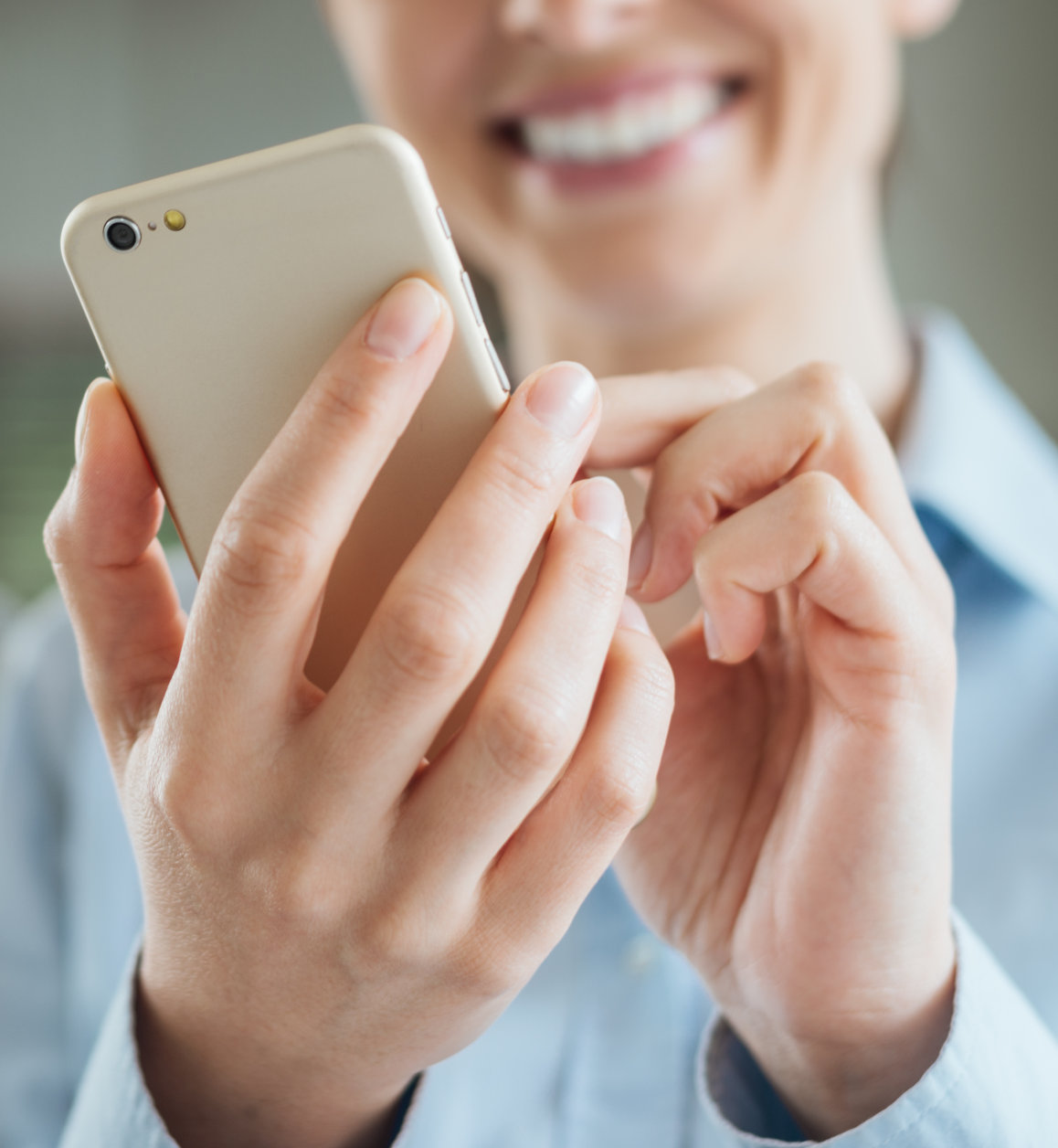 Access to Billing
Give your customers a fast way to update credit cards, check past invoices, and upgrade plans.
Wifi Management
Customers can manage their own SSID and passphrase directly from the app.
Help and Support
With built-in troubleshooting steps and tools like speedtest, customers no longer need to pick up the phone. When that's not enough, they can chat with an agent using the app.
Customized
You pick which features and funtionality you want in the app.
HARDWARE & SOFTWARE
We are working with these great hardware and software providers, so if you are using any of them, getting a uniquely integrated app is even faster.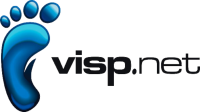 APP SCREENSHOTS
The mobile application is tailored to your business. Here are some ideas of what's possible.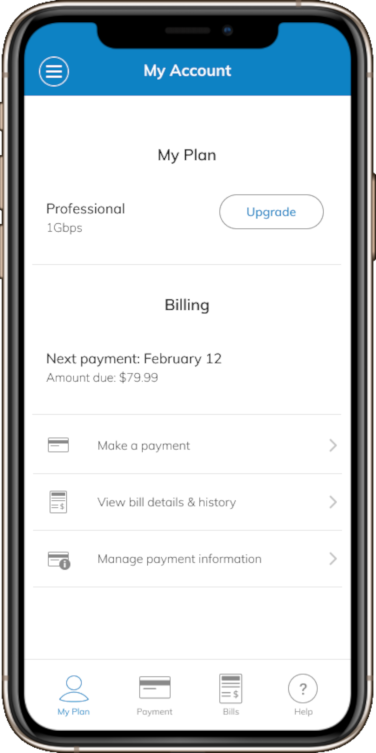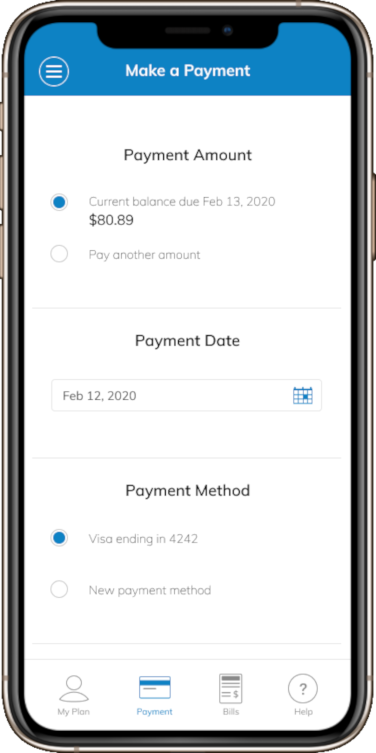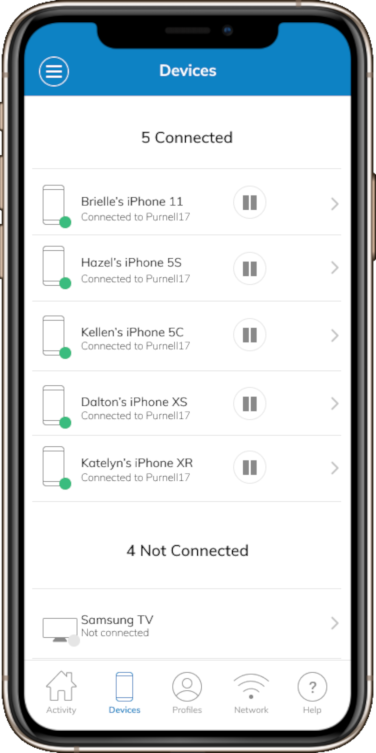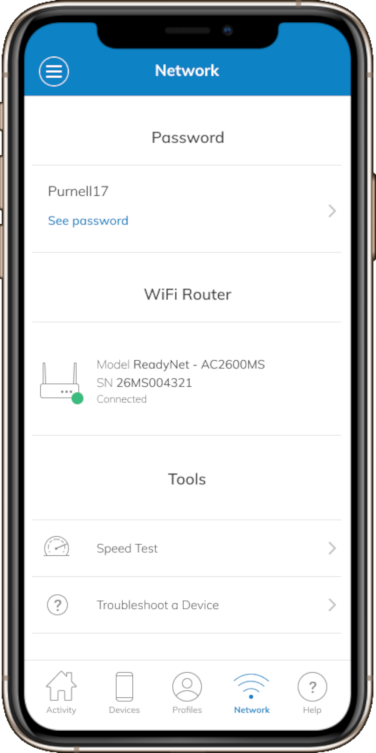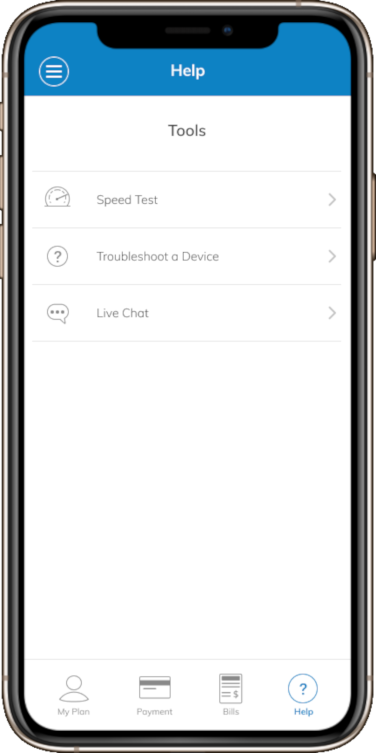 FAQ
We do! When an app is approved for the iOS and Android stores, the work doesn't stop. There are new patches to apply, annual fees to pay, bug fixes to make, and new devices to support. Getting into the app store is difficult. Ongoing maintenance is also difficult. That's why we do both for you.
Is hiring 2-4 full-time developers expensive? If so, we are not expensive and more like a steal. You benefit from our proprietary software engine, so you automatically gain a cost savings, giving us the ability to support all aspects of your app for a fraction of what 2-4 developers would cost you.
We are already working with many major billing systems like Azotel, Powercode, and Sonar. Our proprietary software engine is module based, so we can build any implementation, even if it's homebuilt, as long as our engine has a way to call your billing system. Contact us to get started, and we will work with you to deliver the app you need.
GET IN TOUCH
Have questions or ready to get started? Send us a message.